Williams-Grand Canyon News
Recent Stories
The request goes into effect immediately. River guides and boaters are encouraged to honor this request out of respect and safety for the Havasupai people.
FLAGSTAFF, Ariz. — Coconino County health officials announced upcoming closures to the Fort Tuthill specimen collection site.
The Williams Lions Club announced that Patty Williams is the recipient of the Melvin Jones Fellowship.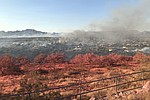 PHOENIX — One home burned and numerous secondary structures have been lost in a fast-moving brush fire north of Phoenix July 23. The 897 acre fire is now 5 percent contained.
WILLIAMS, Ariz. — Fourth of July plans are in progress as the city prepares for a parade, fireworks display and more.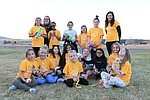 WILLIAMS, Ariz. — Several organizations in Williams are benefiting from the generosity of the community with the recent announcement of the 2020 Greater Williams Community Fund grant recipients.
WILLIAMS, Ariz. — After evaluating the city budget, the Williams City Council has decided to not open the Williams Aquatic Center or Summer Rec program this summer.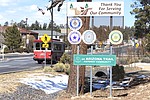 Tusayan Mayor Craig Sanderson said he plans to seek local business owners opinions before deciding whether or not to sign a proclamation requiring masks be worn in Tusayan.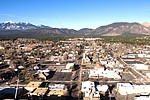 The mandate goes into effect June 20 at 8 p.m.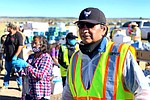 Navajo Nation President Jonathan Nez stated in a recent town hall meeting that he is very concerned about the rise in cases in Arizona.