Williams-Grand Canyon News
Recent Stories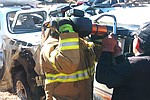 The new extrication tools will allow responders to perform extrications on larger vehicles like tour buses, RVs and tractor trailers.
WILLIAMS, Ariz. — Youth ages four to 18 are encouraged to sign up for the American Youth Soccer Organization (AYSO) season that runs from the third week of May to early August.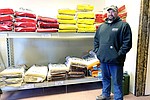 WILLIAMS, Ariz. — Juniper Creek Outdoors in Williams is now offering hay and feed after a recent expansion at their location.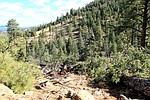 The temporary area closure restricting public access from the mountain where helicopter operations were occurring has been lifted as of Feb. 1.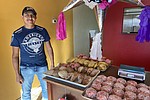 Javier and Ruby Gonzalez are excited to bring specialty grocery products to Williams with the opening of their new store, Gonzalez Mini Market.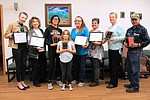 WILLIAMS, Ariz. — The second annual Golden Deeds Awards Dinner is coming back to the Williams Senior Center April 18 from 5:30 to 7 p.m.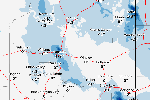 Spoiled by warm temperatures this weekend, Williams residents and visitors will experience a fast-moving storm that could bring light snow and cold temperatures Monday through Wednesday.
Community calendar: Week of Jan. 29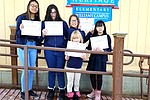 Heritage Elementary School has announced its January Students of the Month.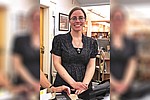 From the desk of the librarian: Week of Jan. 29