Recent Stories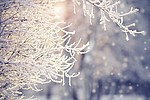 WILLIAMS, Ariz. - If forecasters are correct, Williams could see its first snow of the season Monday morning.
Nurse Nell Brown retired after serving the Williams community and Vikings football team for the past 45 years.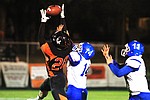 WILLIAMS, Ariz. — The Vikings football team cruised to another easy win Oct. 16, when they routed the Fredonia Lynx 67-0.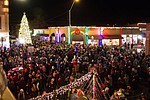 WILLIAMS, Ariz. — The community of Williams is eager for the return of the annual Christmas Parade following the cancellation of last year's event because of the significant Thanksgiving snowstorm that blanketed downtown.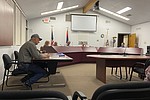 WILLIAMS, Ariz. — The Williams City Council agreed to begin looking at recouping money owed for past utility bills during the ongoing coronavirus pandemic.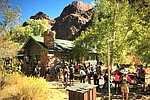 On Oct. 10, rangers recorded 430 runners and hikers passing through Phantom Ranch over a 4-hour period between 5:30 and 9:30 a.m., according to rangers.
WILLIAMS, Ariz. — Vikings volleyball and football teams continued their winning ways last week, as the Lady Vikes beat Mayer, 3-0, Oct. 8 and Joseph City, 3-0, Oct. 9.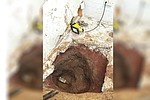 WILLIAMS, Ariz. — The city of Williams is facing some unexpected costs because of a recent plumbing problem at City Hall.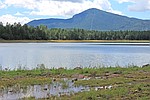 WILLIAMS, Ariz. — The city of Williams has opened bidding for the Dogtown Reservoir waterline replacement project. The project will replace an aging water line that brings water from the Dogtown wells and reservoir with two new lines that will prove more efficient for the city's water system.
WILLIAMS, Ariz. — Drew Logan had three touchdowns and Blake Smith contributed two in the Vikings first game of the season Oct. 2 against Bagdad.