Recent Stories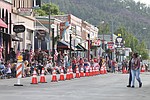 WILLIAMS, Ariz. — With Gov. Doug Ducey's stay-at-home orders expiring last week, the city of Williams is eager to return to business as usual and by such has decided to begin planning for a Fourth of July fireworks show.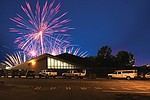 WILLIAMS, Ariz. —The town of Williams may be small, but it knows how to go big when it comes to celebrating its youth. On May 22, the town's 53 graduating high school seniors will be honored with a fireworks show followed by an outdoor invite-only graduation ceremony the following weekend.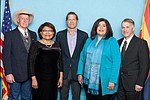 The Coconino County Board of Supervisors held a community-wide live stream town hall meeting May 6 and stated the county has not seen a 14-day decline in the number of positive COVID-19 cases which the state is using as the first trigger to relaxing restrictions.
Upon impact all the locomotives derailed in addition to a passenger car and ten baggage cars.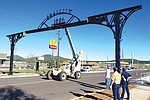 WILLIAMS, Ariz. — The city of Williams has been recognized for their efforts in the upgrade of Grand Canyon Boulevard by receiving the 2020 Public Works Project of the Year – Transportation award from the American Public Works Association (APWA).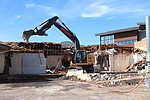 WILLIAMS, Ariz. — On May 6, a bit of Williams history came down when the old Williams hospital was demolished to make way for a parking lot at the newly built Williams Health Clinic.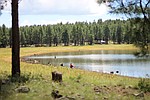 The city of Williams has moved a step closer to securing a loan for the Dogtown Reservoir waterline replacement project as a public comment period opens up.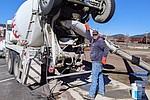 With the support of the city, and private funding, the permanent park idea began to steamroll as numerous businesses began to volunteer time, equipment and expertise.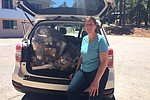 WILLIAMS, Ariz. — After seeing a significant amount of trash accumulating on the Interstate 40 roadside, Michelle Gauthier and Jody Monahan decided to take action.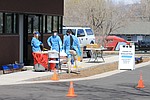 ARIZONA — The Arizona Department of Health Services is expanding its criteria for COVID-19 testing beyond high-risk people and those with symptoms of the disease, according to a blog post Thursday.