V. Ronnie Tierney, Williams-Grand Canyon News
Contributing Writer
Recent Stories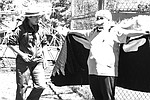 Grand Canyon School students celebrated Earth Day April 23.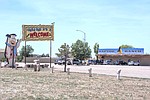 The second annual Festival of Arts will take place at Raptor Ranch/Bedrock Park July 2, and is currently seeking vendors for the event.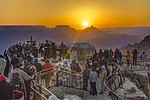 A small crowd of mostly park visitors and some locals attended Grand Canyon Easter Sunrise Service at Mather Point April 16.
Helicopter rides can be exciting, but the joy they bring forth is what Keith Evans loves most about his job at Maverick Helicopters South Rim.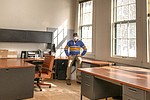 Librarian Daniel Bell said he is very excited about the project and the opportunities it offers.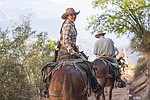 Three mule rides to Phantom Ranch is what it took to convince Lisa "Tex" Parker that at some point she would have to come back to the Grand Canyon to work.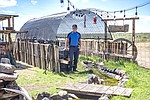 Called Spirit of the Canyon, Ward says his mission is to help people by educating them on the system of hydroponic gardening so they can grow vegetables at home.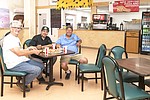 To cool down, soft serve ice cream is available along with milk shakes.
Whether you have visited or live at the Grand Canyon, there's always more to learn and Big Adventure's podcast host Brian Dierker is the perfect avenue for listeners to meet the people who have helped shape, preserve and treasure this majestic chasm.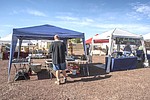 The Raptor Ranch Art Festival June 26 attracted a slew of visitors from around northern Arizona.