V. Ronnie Tierney, Williams-Grand Canyon News
Contributing Writer
Recent Stories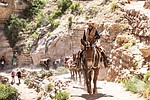 "The mules got a good break during the shutdown," said livery manager John Berry.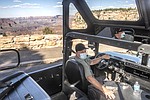 With the recent re-opening of the Grand Canyon all three transportation tour companies — Buck Wild Hummer Tours, Grand Canyon Jeep Tours and Safari and Pink Jeep Tours are ready to roll.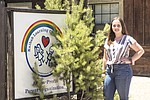 Perseverance, hard work, faith and a passion for children were stepping-stones that led Elyse Moreno to her new position as director of Kaibab Learning Center.
The Grand Canyon School senior procession began at the south entrance of Grand Canyon Airport and continued through Tusayan on to Grand Canyon Village May 22.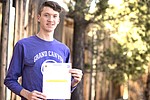 The Scholarship Committee at American Legion John Ivens Post 42 selected Grand Canyon School senior, Nolan Lyle as one of two recipients of the Richard Patton Graduating Class Scholarship.
The first show will air May 17 at 10 a.m.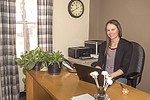 Larsen assists clients in crisis or crime situations helping them research options to make informed decisions to help them move through their adversity.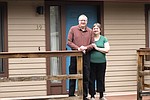 Rolling into almost three years as senior pastor at Grand Canyon Community Church (GCCC), the Beavers are working through the COVID-19 crisis with live-stream services and Bible studies.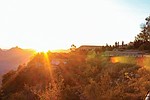 A Grand Canyon tradition since 1935, the annual Easter Sunrise Service at Mather Point will not take place.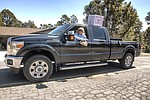 Meals are currently being delivered to Grand Canyon Village, Tusayan and Valle.