Recent Stories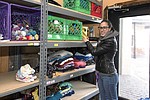 "(Canyon Closet) is going to be basically a non-profit Goodwill, if you will," said Gloria Barrett. "People can drop off their clothing, exchange clothing for a larger size … it's going to be something that is available to the community at any time."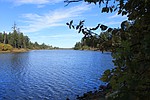 WILLIAMS, Ariz. — Because of elevated levels of mercury, the Arizona Department of Environmental Quality (ADEQ) is advising the public to limit their consumption of black crappie caught in Santa Fe Lake in Williams.
Flagstaff locals Justin Salamon, Lyndsay Hupp and Omar Martinez were three of nine storytellers who shared personal accounts of experiences on rivers during the second annual Grand Canyon Youth storytelling event Jan. 23 at the Museum of Northern Arizona in Flagstaff.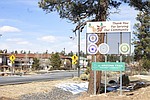 The application will be submitted to Kaibab National Forest later this week.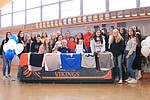 Viking Jazlyn Romero has signed with Paradise Valley Community College to play softball in the fall of 2020.
WILLIAMS, Ariz. —Ryan Kopicky, a captain and volunteer firefighter with Williams Fire Department, moved to Williams from the Pacific Northwest more than a decade ago and now he and his family are moving back.
WILLIAMS, Ariz. — Ring. Ring. Ring. The sound of Salvation Army bell ringers is familiar around this time of year; however, this year bell ringers are in short supply and local coordinators are seeking volunteers to help carry on the tradition and help families in need.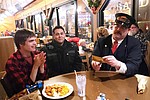 WILLIAMS, Ariz. — Magic exists. That's what one southern Arizona family believes after an act of kindness and a visit by a very special person during a recent visit to the Polar Express Train in Williams.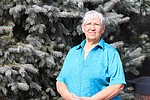 WILLIAMS, Ariz. — Williams Senior Center may seem a little emptier now after Dolores Paredes, coordinator and long-time cook at the center, retired Nov. 21.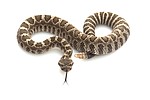 By 9:45 a.m. the temperature had risen to between 55-60 degrees. With increased temperatures and no obvious area for snakes to be hidden, Kevin Overfield said he was not looking for snakes.