Recent Stories
Grand Canyon School District is delaying the start of the 2020-2021 school year to allow more time to plan for reopening amid the COVID-19 pandemic.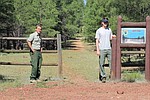 WILLIAMS, Ariz. — Kaibab National Forest archaeologist Neil Weintraub has been named the 2020 Professional Archaeologist of the Year by the State Historic Preservation Office and Arizona Preservation Foundation.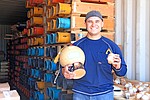 With limitations for large gatherings in Arizona, Williams is one of only a handful of cities in northern Arizona holding Fourth of July festivities, which will include a firework show.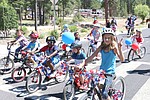 "Financially many felt this would be difficult," said Grand Canyon Chamber Manager Laura Chastain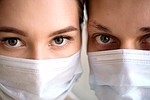 On June 25, Tusayan Town Council will meet to discuss whether masks should be worn in public in Tusayan, a decision which was left up to local government by Gov. Doug Ducey June 17.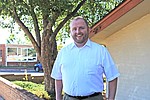 WILLIAMS, Ariz. —Chase Waggoner, former city manager of Williams, was terminated June 11.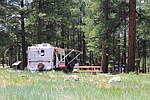 Over the last two weekends in May, Kaibab National Forest had eight illegal campfires. They hope to keep it that way.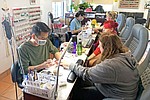 WILLIAMS, Ariz. — Salons, barbershops and gyms have been in high demand after reopening May 8 following an order from Gov. Doug Ducey shutting down gyms March 20 and salons April 3 to stop the spread of the coronavirus.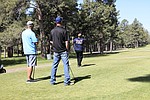 WILLIAMS, Ariz. — On June 6, Williams Volunteer Fire Department (WFD) will host its annual Fire Prevention Golf Tournament.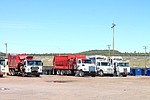 The city started looking at dropping the program last year after receiving a letter that stated the cost for recycle would be increasing.