Recent Stories
WILLIAMS, Ariz. —Ryan Kopicky, a captain and volunteer firefighter with Williams Fire Department, moved to Williams from the Pacific Northwest more than a decade ago and now he and his family are moving back.
WILLIAMS, Ariz. — Ring. Ring. Ring. The sound of Salvation Army bell ringers is familiar around this time of year; however, this year bell ringers are in short supply and local coordinators are seeking volunteers to help carry on the tradition and help families in need.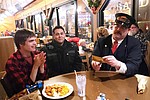 WILLIAMS, Ariz. — Magic exists. That's what one southern Arizona family believes after an act of kindness and a visit by a very special person during a recent visit to the Polar Express Train in Williams.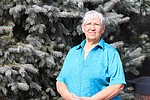 WILLIAMS, Ariz. — Williams Senior Center may seem a little emptier now after Dolores Paredes, coordinator and long-time cook at the center, retired Nov. 21.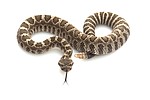 By 9:45 a.m. the temperature had risen to between 55-60 degrees. With increased temperatures and no obvious area for snakes to be hidden, Kevin Overfield said he was not looking for snakes.
WILLIAMS, Ariz. — Williams Mayor John Moore will be shaking a few more hands this election season after announcing his run Oct. 7 for the U.S. House of Representatives under Arizona District 1.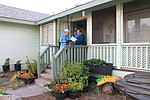 WILLIAMS, Ariz. — In the coming weeks and months you may get a knock at your door. While it may be seasonal trick-or-treaters, it could be Victoria Uszenski, a local representative of LGCY Power, the newest option for renting or purchasing solar in northern Arizona.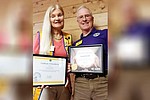 WILLIAMS, Ariz. — With the addition of two members, Williams Lions Club has grown by 22 percent, bringing total membership to 17. "We signed them in last month," said Williams Lions Club President George Watt.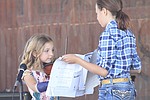 WILLIAMS, Ariz. - As Summer Rec begins to wind down, children brought out their best talents for the end-of-the-year show.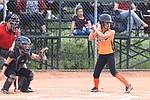 The 11/12 girls team ended the season June 25 with a score of 4-3 in their final game against Chino Valley.