Lo Frisby
Contributing Writer
Recent Stories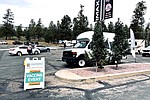 On Aug. 18, National Park Service (NPS) announced updated mask guidance which requires masks to be worn in designated outdoor zones to help curb the spread of COVID-19.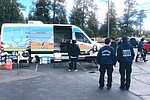 With COVID-19 cases on the rise in recent weeks and Coconino County in high transmission status, officials at Grand Canyon and Tusayan are planning two pop-up vaccination events with Coconino County Health and Human Services (CCHHS) to reach residents who are currently unvaccinated or have yet to receive a second dose of vaccine.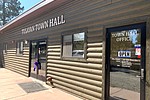 TUSAYAN, Ariz. — The Tusayan Town Council approved $23.5 million for the Fiscal Year 2021-22 budget at the regular council meeting July 14.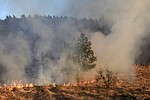 The month of May is National Wildland Fire Awareness Month and Grand Canyon and surrounding regions are preparing for what experts are calling a potentially "severe" fire season.
GRAND CANYON, Ariz.— This year marks the 20 year anniversary of Sexual Assault Awareness Month (SAAM).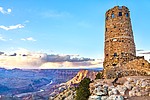 Closures caused dramatic losses to revenue park-wide, as Grand Canyon National Park visitation numbers dropped from 5 million in 2019 to just 2 million in 2020.