Recent Stories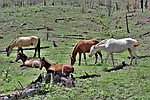 HEBER-OVERGAARD, Ariz. (AP) — U.S. Forest Service officials confirmed that seven more wild horses have been found dead in eastern Arizona after eight others were found earlier this month and said at least some were shot.
PRESCOTT (AP) — An Arizona couple says their senior living community won't allow their orphaned grandson to keep staying with them because of age limits.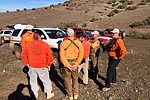 YAVAPAI COUNTY - Decreasing visibility may have been a factor in the fiery crash of a small plane last month in Yavapai County that killed the only person aboard, according to a preliminary report by the National Transportation Safety Board issued Wednesday.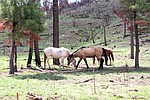 Last February, four dead horses were found inside the Heber Wild Horse Territory. That brought the total to 16 dead horses found since October 2018.
FLAGSTAFF, Ariz. (AP) — The force was strong enough at an Arizona store to reunite Luke Skywalker with his long-lost vinyl record.
FLAGSTAFF, Ariz. (AP) — All students in the Flagstaff school district will be provided with iPads under a loan program that starts next week with middle and high school students and continues with elementary school students at the start of the next school year.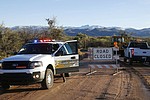 The Tonto Creek project in Gila County has been denied federal funding in the past but is an "excellent candidate" for a federal grant, Ducey said in a letter to Transportation Secretary Elaine Chao.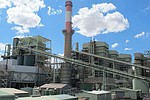 PHOENIX (AP) — Oregon-based PacifiCorp has announced it plans to close one of the three generators at the Cholla coal-fired power plant in northern Arizona by the end of this year.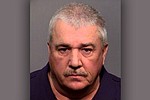 FLAGSTAFF, Ariz. (AP) — A man accused of sexual assaults in Arizona and Utah more than 15 years ago has been arrested after DNA analysis pointed investigators to his relatives, authorities said Jan. 3.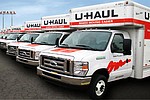 PHOENIX (AP) — A well-known truck and trailer rental company has announced plans to stop interviewing and hiring nicotine users, including people who use e-cigarettes and vaping products.