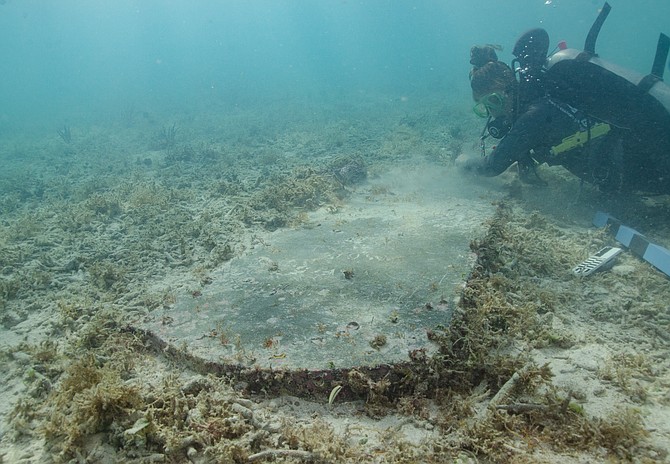 University of Miami graduate student Devon Fogarty examines the headstone of John Greer, who died while working at Fort Jefferson on Nov. 5, 1861. The gravesite is now completely underwater. (C. Sproul/NPS)
Stories this photo appears in: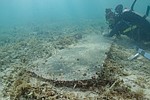 KEY WEST, Fla. — Dry Tortugas National Park recently announced the finding of archeological remains of a 19th century quarantine hospital and cemetery on a submerged island near Garden Key.