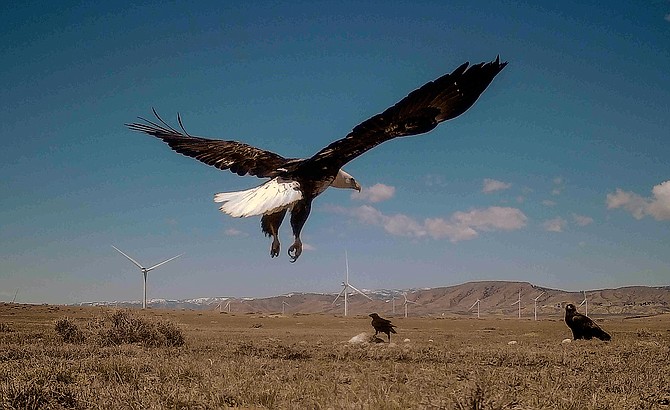 This trail camera still image provided Mike Lockhart shows a bald eagle is seen landing on a trap set by a researcher, on April 30, 2023, near Medicine Bow, Wyo. A captive eagle used as a lure is seen to the right The trap was set by researcher Mike Lockhart. The U.S. Fish and Wildlife Service allows some wind farms to kill eagles under a government permit program. (Mike Lockhart via AP)
Stories this photo appears in: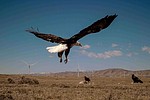 Criminal cases brought by U.S. wildlife officials for killing or injuring protected eagles dropped sharply in recent years, even as officials ramped up issuing permits that will allow wind energy companies to kill thousands of eagles without legal consequence.
By By Matthew Brown, Associated Press
May 23, 2023