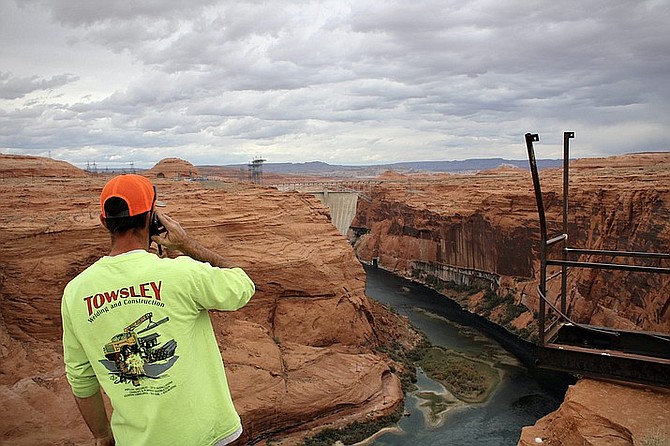 Tobyn Pilot of Page Utility Enterprises looks down toward Glen Canyon Dam as the city continues to worry about its citizens' water supply. (Alex Hager/KUNC)
Stories this photo appears in: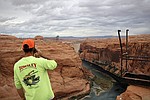 Tobyn Pilot took a few crunchy footsteps through the red dirt near the edge of a towering cliff. Pilot, an operator at the water plant in Page, pulled out a hefty collection of keys to unlock a tiny plywood shed just a few feet from the brink. The building is barely bigger than an outhouse, but it's a pivotal part of keeping the taps flowing in this city of 7,500 people.
By Alex Hager, KUNC
January 24, 2023