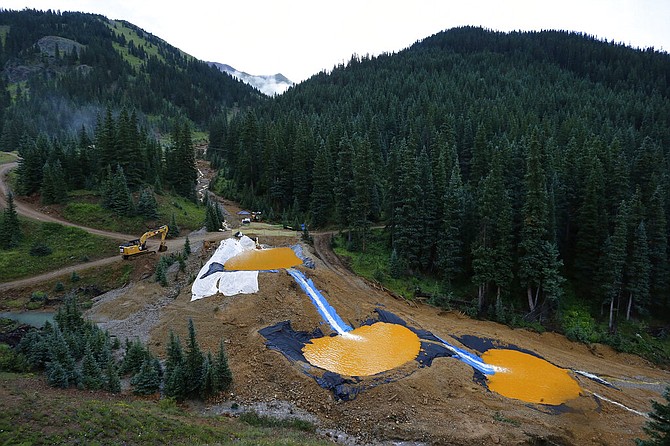 Water flows through a series of retention ponds built to contain and filter out heavy metals and chemicals from the Gold King Mine. The U.S. government settled a lawsuit Wednesday, Aug. 5, 2020, brought by the state of Utah over a mine waste spill caused by federal workers that sent wastewater downstream to several states from the inactive Gold King Mine in southwestern Colorado five years ago. The Environmental Protection Agency agreed to fund $3 million in Utah clean water projects. (AP Photo/Brennan Linsley, File)
Stories this photo appears in: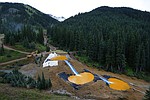 New Mexico has reached a $5 million settlement with two contractors involved in a 2015 mine spill that polluted rivers in three Western states.