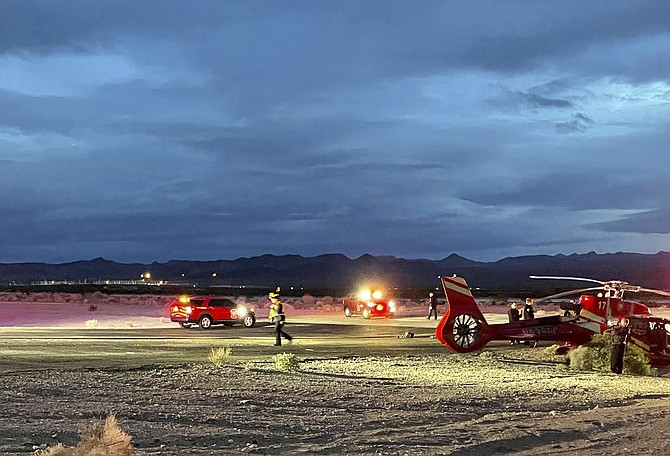 This image provided by Boulder City communications manager Lisa LaPlante shows a Grand Canyon tour helicopter after a Dec. 27, 2022, crash described as a "hard landing" at Boulder City Municipal Airport. Officials say the pilot and six passengers were taken to Las Vegas-area hospitals with injuries that were not life-threatening. (Lisa LaPlante/Boulder City via AP)Photo/NPS)
Stories this photo appears in: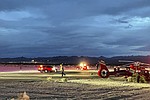 Four family members from Australia who were injured during a crash-landing of a sightseeing helicopter in Southern Nevada in December have filed a lawsuit in the U.S. seeking more than $400,000 in damages from the tour operator.
By Ken Ritter, Associated Press
March 7, 2023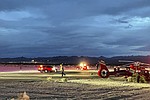 A Grand Canyon tour helicopter made a hard landing at a Las Vegas-area airport, injuring seven people, officials said Dec. 28.
By Sam Metz, Associated Press
January 3, 2023