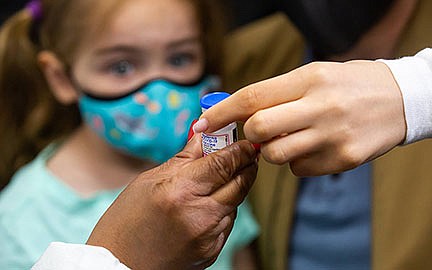 A health care worker prepares a vial of COVID-19 vaccine at a vaccination site in New York City last summer. Arizona's vaccination rates, which have been declining for years, dropped sharply during the pandemic and haven't rebounded since. (File photo by Chine Nouvelle/SIPA/Shutterstock)
Stories this photo appears in: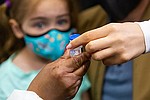 PHOENIX, Ariz. – Vaccination rates among schoolchildren in Arizona have steadily declined since 2012, but the COVID-19 pandemic accelerated the drop across the state.
By By Cole Januszewski, Cronkite News
January 3, 2023