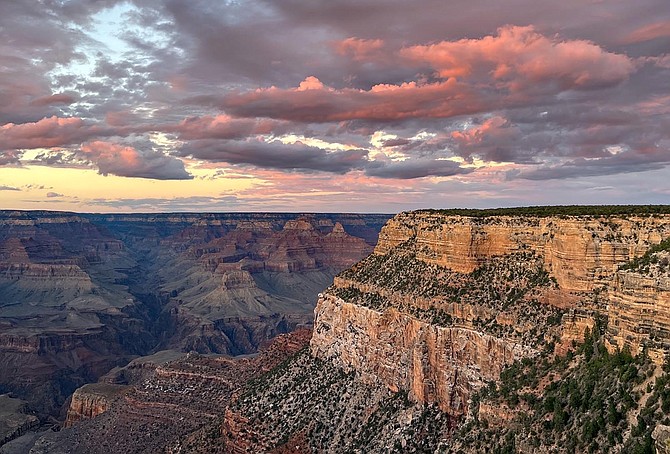 Grand Canyon National Park at sunset. (Photo/NPS/Mike Quinn)
Stories this photo appears in: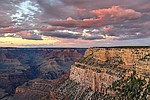 NPS Comptroller Jessica Bowron recently visited Grand Canyon, along with a senior executive from the Department of Interior budget office and three staff members from the Senate Appropriations Committee.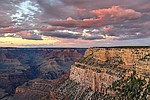 Get out and explore the great outdoors over the upcoming three-day weekend. Once again, Arizona State Parks and Trails will offer free admission to all Arizona residents on Jan. 16 for Martin Luther King, Jr. Day.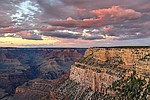 GRCA is the recent recipient of a $250,000 Don't Feed the Landfills grant through the National Park Foundation (NPF) and corporate sponsor, Subaru.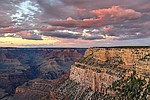 GRAND CANYON, Ariz. - After several weeks of pipeline breaks and water restrictions, water in storage tanks on both North and South rims of Grand Canyon National Park have reached sustainable levels, the park said Sept. 27.