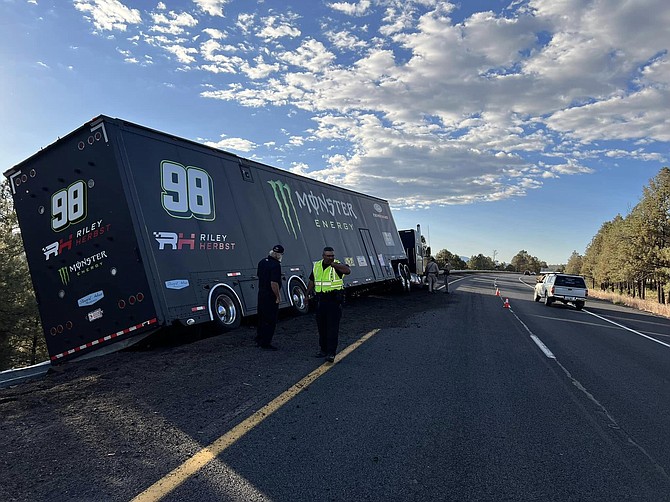 Ponderosa Fire responds to carrier wreck Oct. 12 on I-40. (Photo/Ponderosa Fire Dept.)
Stories this photo appears in: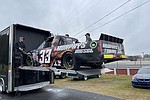 After responding to a minor accident involving a NASCAR car hauler Oct. 13, Murphy's Towing and Diesel has announced a new sponsorship with Reaume Brothers Racing and Keith McGee who will be returning to the NASCAR Camping World Truck Series at Phoenix.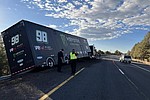 Ponderosa Fire Department, along with other agencies, responded to a semi accident involving a race car carrier on I-40 Oct. 12.