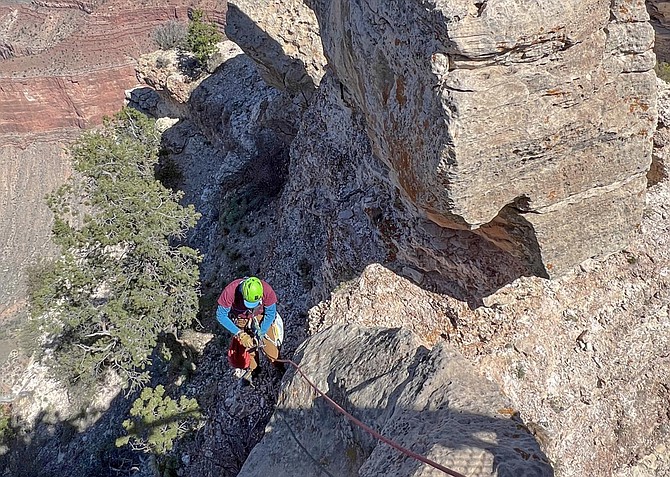 An Arizona Mountaineering Club climber rappels down a cliff face below Mather Point Sept 24. The climber was part of a group collecting trash below the rim. (Photo/John Furniss/AMC)
Stories this photo appears in: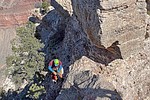 GRAND CANYON, Ariz. — More than $750 coins. That's the total from the more than 12,000 coins the Arizona Mountaineering Club (AMC) has collected over the past five years by rappelling below the rim at Grand Canyon National Park.