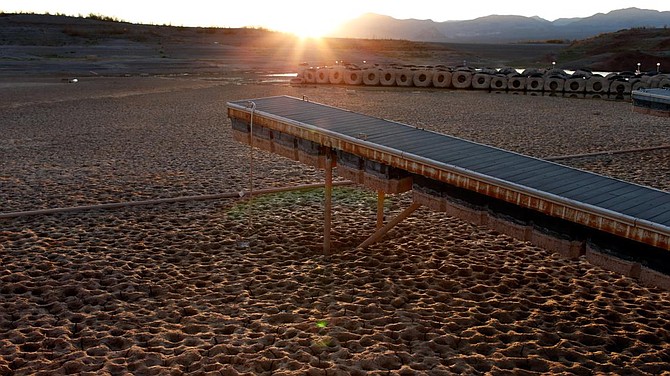 A dock at what was once the Echo Bay Marina sits high and dry next to Lake Mead in the Lake Mead National Recreation Area in Nevada. A 14-year drought has caused the water level in Lake Mead to shrink to its lowest point since it was first filled in the 1930s. (John Locher/AP)
Stories this photo appears in: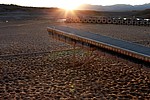 Divers have found more human remains at drought-stricken Lake Mead near Las Vegas, authorities said Thursday.