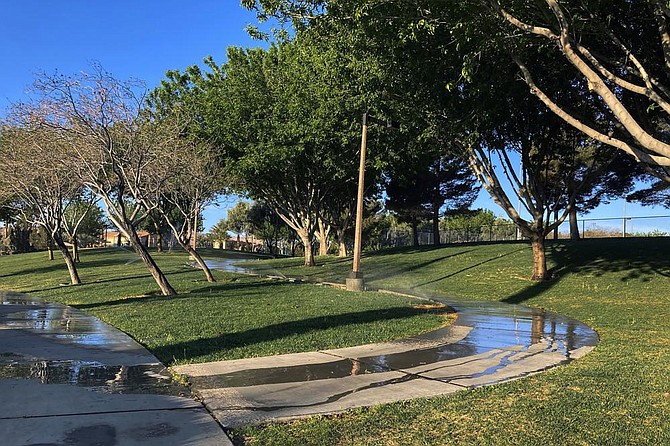 Sprinklers water grass at a park in the Summerlin neighborhood of Las Vegas. In November 2022, some of the largest water agencies in the western United States agreed to a framework that would dramatically reduce the amount of decorative grass in cities such as Los Angeles, Las Vegas, Salt Lake City and Denver. The agreement comes as the seven states that rely on the overtapped Colorado River are facing a dire future with less water to go around. (AP Photo/Ken Ritter, File)
Stories this photo appears in: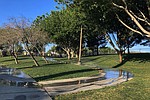 A group of 30 agencies that supply water to homes and businesses throughout the western United States has pledged to rip up lots of decorative grass to help keep water in the over-tapped Colorado River.