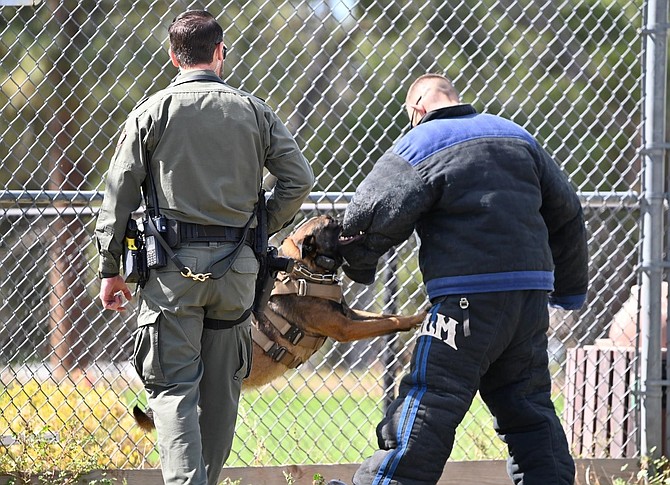 K-9 Mazi and Ranger Hearns training with K-9 units from Lake Mead National Recreation Area and Boulder City Police Department. Students from Grand Canyon Unified School District were invited to watch the K-9s train at the school ballfield. (Photo/NPS)
Stories this photo appears in:
The following is a list of calls from the South Rim District Report for the period ending Oct. 8, 2022.