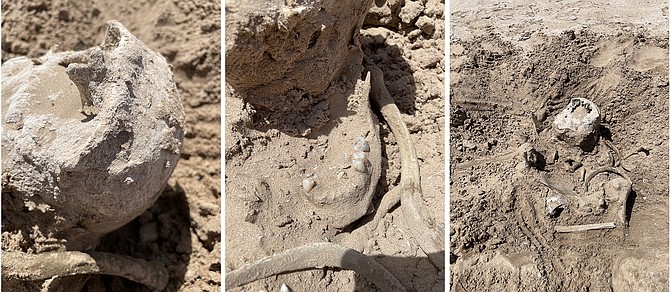 These photos of Saturday, May 7, 2022, provided by Lindsey Melvin of Henderson, Nev., shows human remains she and her sister discovered on a sandbar that recently surfaced as Lake Mead recedes. A closer look revealed a human jaw with teeth. The National Park Service confirmed in a statement that the bones are human. (Lindsey Melvin via AP)
Stories this photo appears in: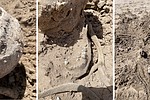 LAS VEGAS (AP) — Stories about long-departed Las Vegas organized crime figures are surfacing after a second set of unidentified human remains were revealed as the water level falls on drought-stricken Lake Mead.
By KEN RITTER, Associated Press
May 10, 2022