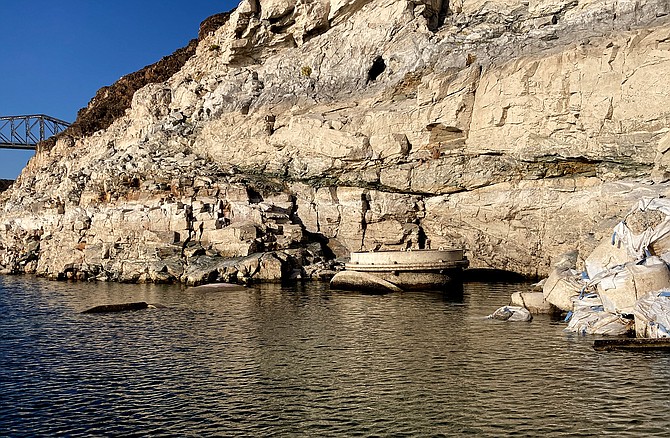 This photo taken Monday, April 25, 2022, by the Southern Nevada Water Authority shows the top of Lake Mead drinking water Intake No. 1 above the surface level of the Colorado River reservoir behind Hoover Dam. The intake is the uppermost of three in the deep, drought-stricken lake that provides Las Vegas with 90% of its drinking water supply. (Southern Nevada Water Authority via AP)
Stories this photo appears in: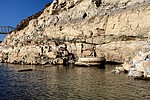 LAS VEGAS (AP) — The body found inside a barrel on the newly exposed bottom of Lake Mead after the lake's level was depleted amid drought is that of a man who was shot, police said May 3.