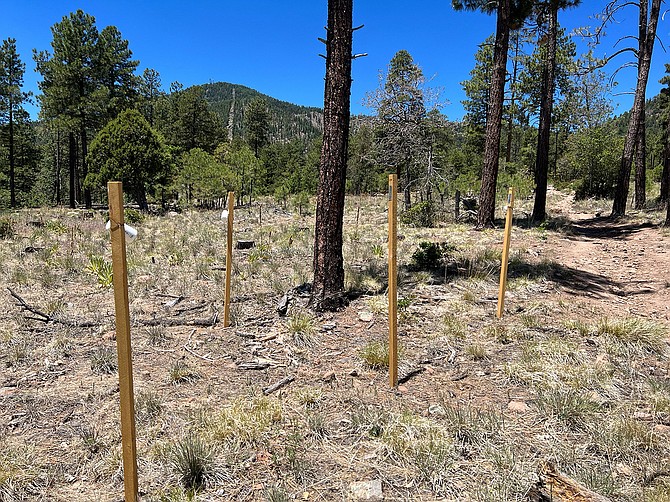 Drake Cement has placed mining claims on the east side of Bill Williams Mountain for another possible pozollan mining operation. The company recently received U.S. Forest Service approval for a mine northeast of Williams at Frenchy Pit. (Wendy Howell/WGCN)
Stories this photo appears in: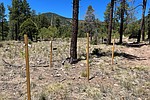 The Williams-Grand Canyon News gave Drake Cement LLC representative David Chavez the opportunity to answer questions about the possible mining on Bill Williams Mountain.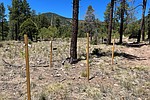 WILLIAMS, Ariz. — Residents who live on the eastern edge of Bill Williams Mountain have plenty of questions and concerns as a slew of mining claims have recently gone up in the area.