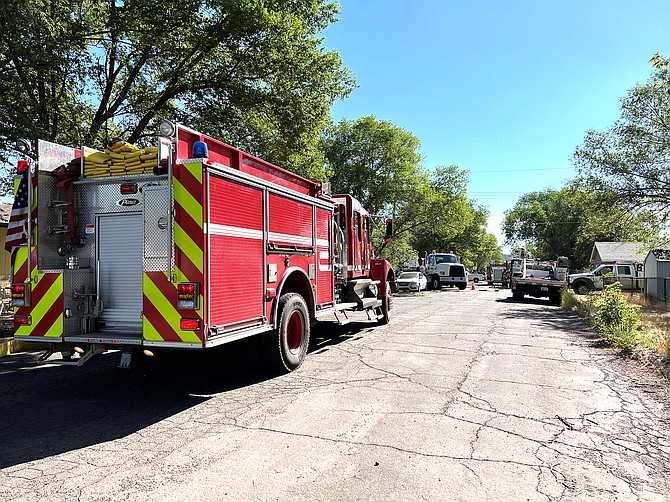 Williams Volunteer Fire Dept. responded to a gas leak on the north side of Williams June 29 after an unmarked gas main was hit by a pole auger. (Photo/WGCN)
Stories this photo appears in: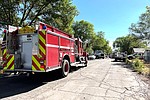 Williams Volunteer Fire Department (WFD) had a busy June, which included responding to a variety of incidents and hosting its annual golf tournament for fire prevention.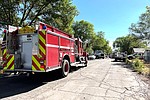 Fire personnel secured the area and notified nearby, downwind residents to evacuate until the gas was secured by a Unisource construction crew.