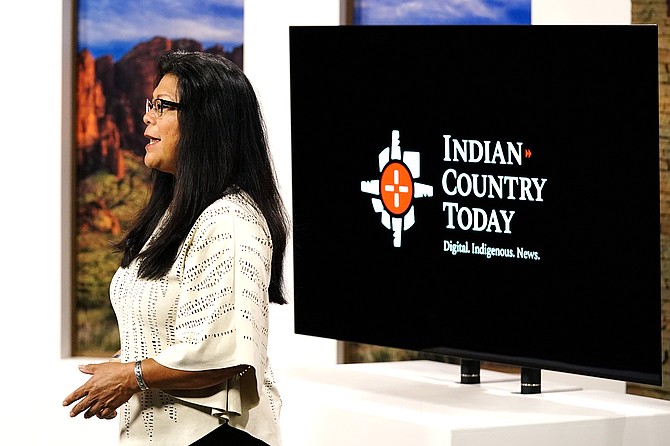 Indian Country Today executive producer and news broadcaster Patty Talahongva speaks during a news broadcast taping Friday, Sept. 10, 2021, in Phoenix. Native American communities have seen more robust news coverage in recent years, in part because of an increase in Indigenous affairs reporting positions at U.S. newsrooms and financial support from foundations. (AP Photo/Ross D. Franklin)
Stories this photo appears in: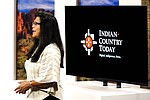 Kiowa tribal member Tristan Ahtone remembers just getting started in journalism over a decade ago and pitching ideas on Indigenous topics. His bosses would say things like: "We ran a Native story earlier this year. Do we need another one?"
By By Katie Oyan, Associated Press
January 12, 2022