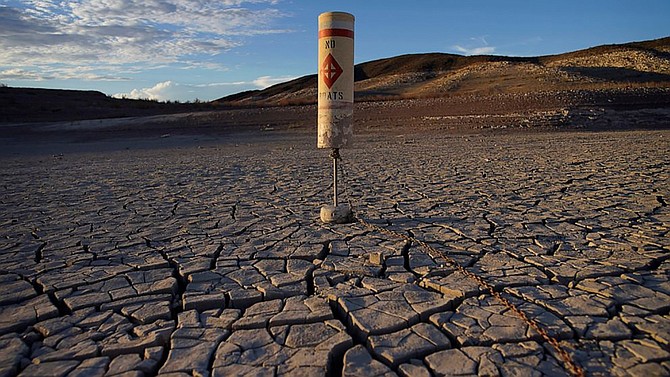 A buoy sits high and dry on cracked earth previously under the waters of Lake Mead at the Lake Mead National Recreation Area near Boulder City, Nev., on June 28, 2022. Living with less water in the U.S. Southwest is the focus for a conference starting Wednesday, Dec. 14, 2022, in Las Vegas, about the drought-stricken and overpromised Colorado River. (AP Photo/John Locher)
Stories this photo appears in: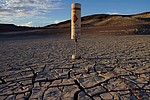 The first weeks of 2023 will be crucial for Southwest U.S. states and water entities to agree how to use less water from the drought-stricken and fast-shrinking Colorado River, a top federal water manager said.
By By Ken Ritter Associated Press
December 26, 2022