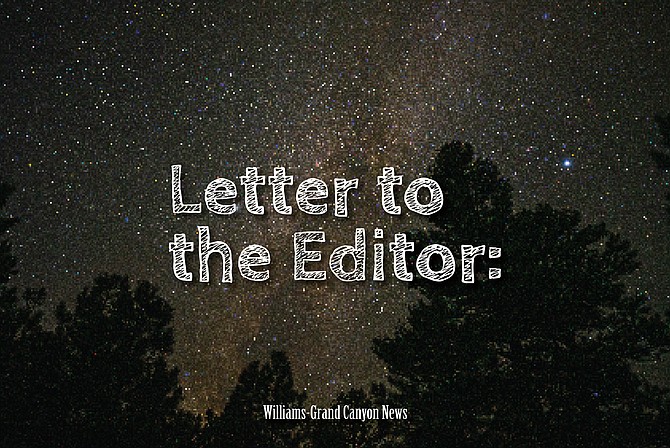 Letter to the Editor (WGCN)
Stories this photo appears in:
I'd like to express my concern and opposition to the new mine off Spring Valley Road in Parks. Just like the Coconino County Board of Supervisors, I oppose this location for a mine.
Letter to the Editor: Proposed mining threatens Williams pristine environment
Letter to the Editor: Lions Club Toys for Kids a success for the children of Williams
Letter to the Editor: Addresses of military members needed for Christmas boxes
Ever since I retired, I looked forward to bringing a new special event to town...
As the grandmother of a 7th and 9th grader in Williams...