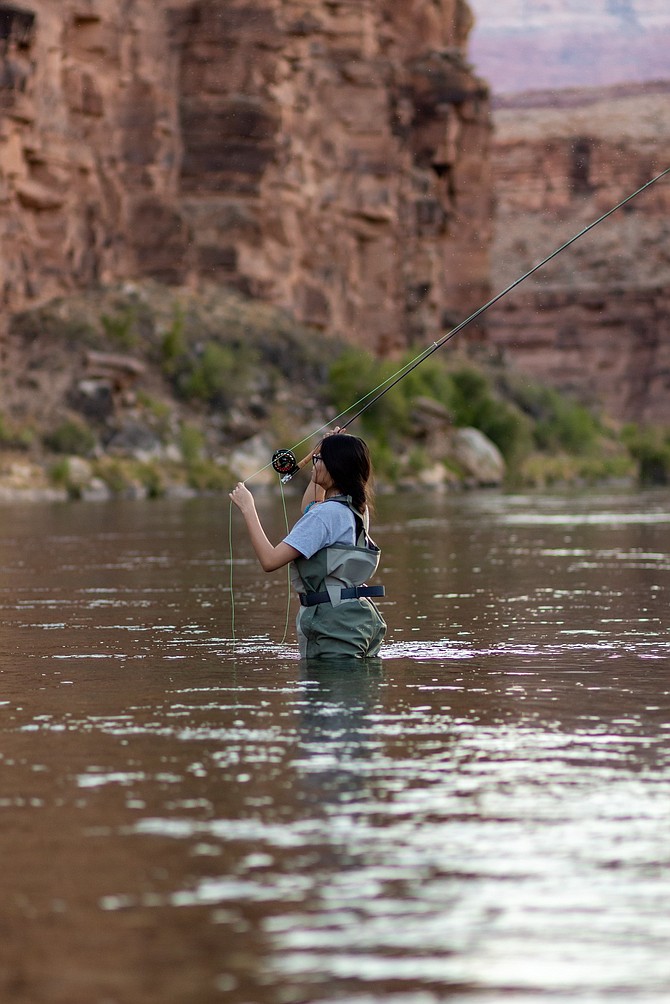 Kristy Honanie, 14, flyfishes at the world renowned Lees Ferry on the Colorado River. Lees Ferry is a well known trout tail water fishery below Glen Canyon Dam in Glen Canyon National Recreation Area. (Gilbert Honanie/NHO)
Stories this photo appears in: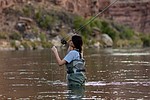 PAGE, Ariz. — The Grand Canyon Conservancy has kicked off the Brown Trout Winter Bonanza which runs Dec. 1 through Jan. 31.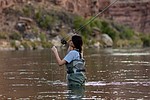 The brown trout population between the dam and Lees Ferry has steadily increased since 2014.