A budget override for Williams Unified School District will be voted on Nov. 2. (Wendy Howell/WGCN)
Stories this photo appears in: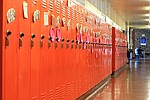 As of Thursday, Oct. 28, the Elections Office had received 1,003 voted ballots. A total of 4,069 ballots mailed were mail to district voters.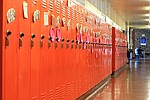 Voters of WUSD will be asked to approve the continuation of an override, allowing the district to maintain current programs and operations which benefit the students and community.