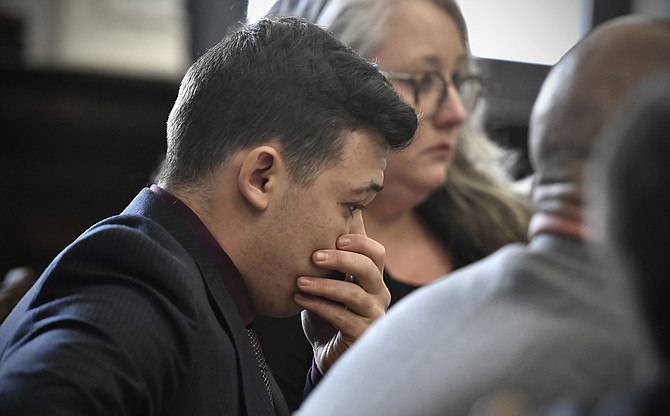 Kyle Rittenhouse puts his hand over his face after he is found not guilty on all counts at the Kenosha County Courthouse in Kenosha, Wis., on Friday, Nov. 19, 2021. The jury came back with its verdict afer close to 3 1/2 days of deliberation. (Sean Krajacic/The Kenosha News via AP, Pool)
Stories this photo appears in:
Rittenhouse, a former police youth cadet, said he went to Kenosha to protect property from rioters. He is white, as were those he shot.
By By MICHAEL TARM, SCOTT BAUER and AMY FORLITI Associated Press
November 19, 2021