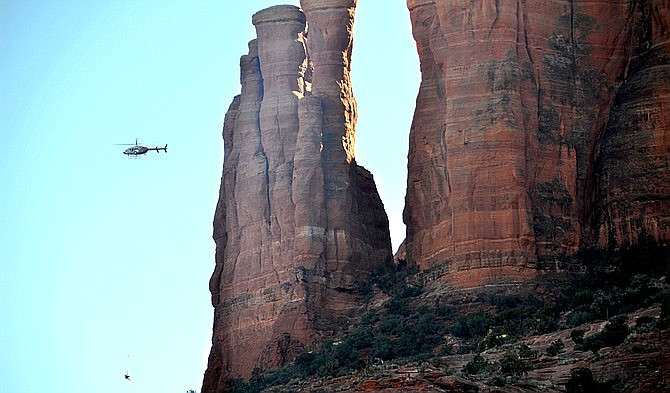 This 2018 file photo shows a helicopter rescuing a stranded hiker. The Yavapai County Sheriff's Office Search and Rescue teams were needed to rescue two sets of hikers Nov. 6 and 7. (Vyto Starinskas/Independent, file)
Stories this photo appears in: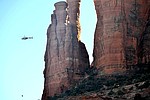 A couple hiking Cathedral Rock this past weekend became lost after dark and needed to be led back to their vehicle by Verde Search and Rescue, according to a recent news release.
By By Brian Bergner, Special to the Williams-Grand Canyon News
November 16, 2021