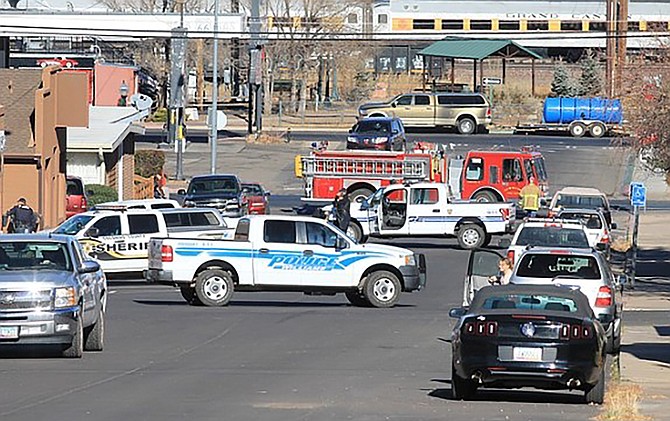 Williams Fire, Williams Police Department and Coconino County Sheriff's Office respond to 2017 law enforcement incident. (Wendy Howell/WGCN)
Stories this photo appears in:
When there is a medical incident, people are told to call 911 and wait for an ambulance. But how long is too long to wait for an ambulance? 10 minutes? 30 minutes? An hour?