The Callville Bay area of Lake Mead National Recreation Area. (Photo/NPS)
Stories this photo appears in: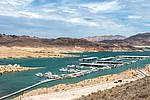 LAS VEGAS (AP) — Another body has surfaced at Lake Mead — this time in a swimming area where water levels have dropped as the Colorado River reservoir behind Hoover Dam recedes because of drought and climate change.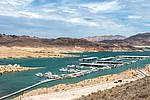 Two other suspects whose names have not been released suffered non-life-threatening injuries.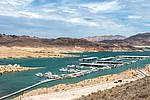 WASHINGTON (AP) — Vice President Kamala Harris on Monday will highlight the problems caused by Western drought as she visits Lake Mead in Nevada and makes the case for the Biden administration's infrastructure and climate change proposals that have stalled in Congress.
By SUMAN NAISHADHAM Associated Press
October 18, 2021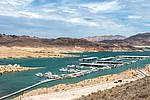 On July 25, while in the Sandy Cove area outside of Callville Bay a park visitor was assaulted by her boyfriend.