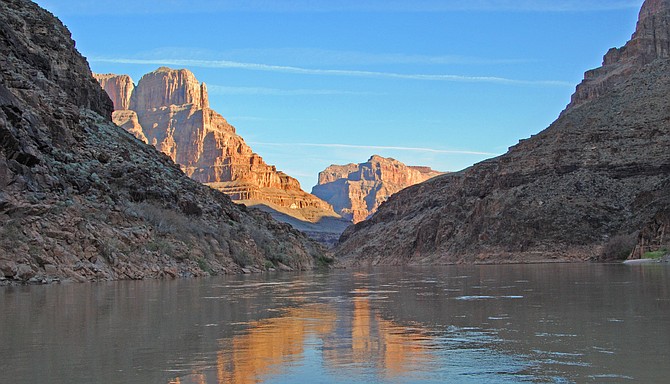 The Colorado River at Grand Canyon. (Stock photo)
Stories this photo appears in: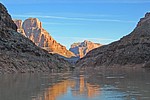 "One of the main findings of our paper was that baseflow deliveries out of the Upper Colorado River Basin are projected to decline and that's despite potential increases in precipitation," Miller said.
By By Joe Giddens, Williams-Grand Canyon News
November 23, 2021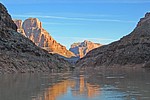 FLAGSTAFF, Ariz. (AP) — One person who went missing from a Colorado River rafting trip in the Grand Canyon during a flash flood was found dead Thursday in frigid water while a second person was found alive, a park spokeswoman said.
By Felicia Fonseca, Associated Press
July 15, 2021