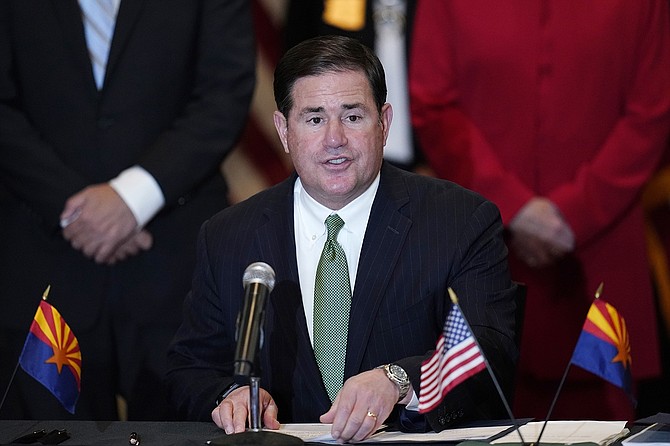 In this Thursday, April 15, 2021, file photo, Arizona Republican Gov. Doug Ducey speaks during a bill signing in Phoenix. Ducey, on Friday, July 9,2021, signed legislation banning government agencies from requiring training in so-called "critical race theory" as he begins considering the remaining bills from the legislative session that ended last week. (AP Photo/Ross D. Franklin, File)
Stories this photo appears in: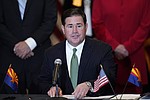 Arizona Gov. Doug Ducey signed legislation April 25 that prohibits government agencies from requiring COVID-19 vaccinations and bars schools from mandating masks for students under age 18 unless their parents approve.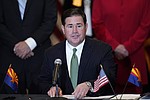 PHOENIX (AP) — Arizona Gov. Doug Ducey July 9 signed legislation banning state or local governments from requiring training in "critical race theory" and a bill creating a new small business income tax category that will allow small business owners to avoid paying any of the 3.5% income tax surcharge voters approved in November.
By BOB CHRISTIE and JONATHAN J. COOPER, Associated Press
July 9, 2021