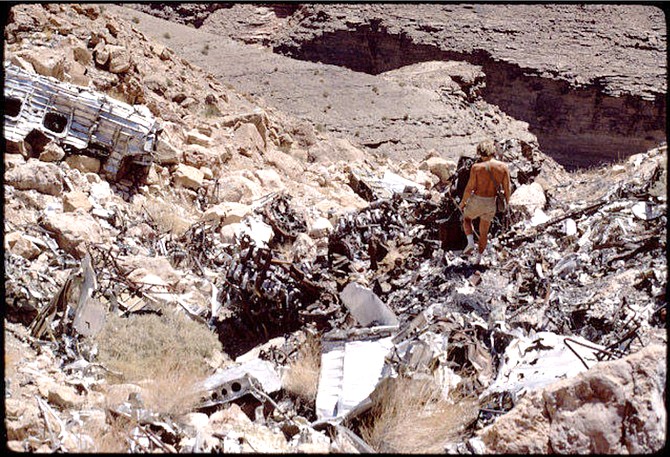 Above: A man walks through the debris at the crash site in Grand Canyon National Park. (Photo/NPS)
Stories this photo appears in: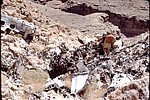 On the morning of June 30, 1956, two airliners took off from Los Angeles International Airport, both aircraft were modern airliners for the time, and flown by experienced crew. But neither would make it to their destination.