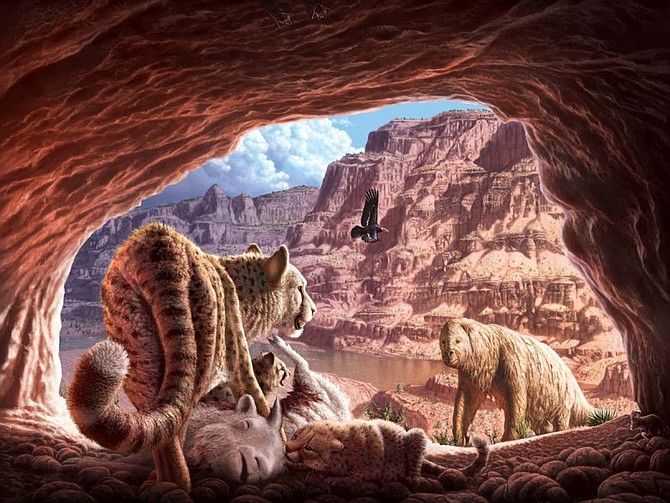 Pleistocene open woodland scene from the western portion of the Grand Canyon. The painting by artist Julius Csotonyi feature American cheetahs (Miracinonyx trumani), Harrington's mountain goats (Oreamnos harringtoni), Shasta ground sloths (Nothrotheriops shastensis), Stock's vampire bats (Desmodus stocki), California condors (Gymnogyps californianus), and woodrats (Neotoma). (Image/NPS)
Stories this photo appears in:
GRAND CANYON, Ariz. — After a multi-year effort, the National Park Service and the Utah Geological Association have published Grand Canyon National Park Centennial Paleontological Resources Inventory: A Century of Fossil Discovery and Research.