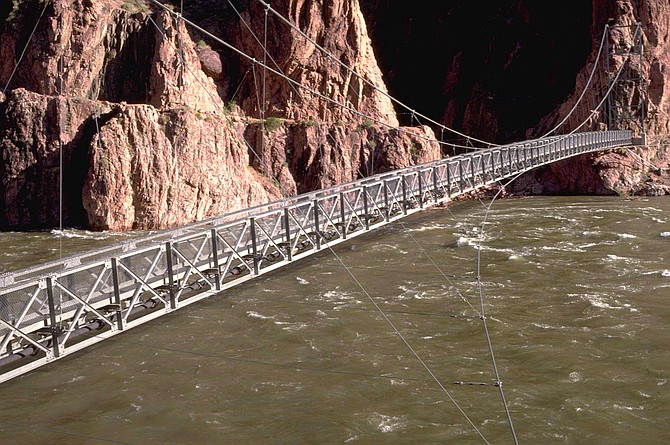 The Silver Bridge spans across the Colorado River near Phantom Ranch. (Photo/NPS)
Stories this photo appears in:
Work on the Silver Bridge near Phantom Ranch is planned for the weeks of April 12 through May 7, with daily bridge closure beginning April 13.
The Silver Bridge, which crosses the Colorado River along the Bright Angel Trail is located at the bottom of the Grand Canyon near Phantom Ranch.