Grand Canyon School serves Kindergarten through twelfth grade students in Grand Canyon Village on the South Rim of Grand Canyon National Park. (Abigail Kessler/WGCN)
Stories this photo appears in: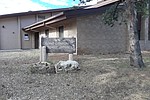 Coconino County Superintendent of Schools Mango-Paget is seeking applicants for appointment for a board member seat at Grand Canyon Unified School District.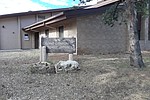 During a special meeting Feb. 17, the Grand Canyon School District Governing Board voted to set March 22 as a tentative reopening date for hybrid learning, provided all metrics are met.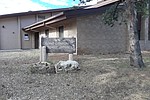 "Nobody has been through this situation before and we are uniquely, unique," said Grand Canyon School Principal Matt Yost.