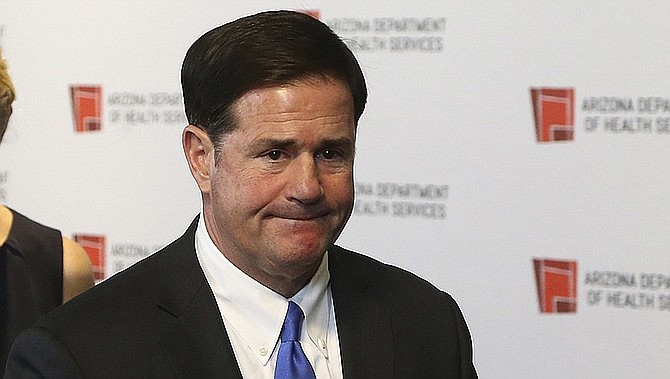 Arizona Gov. Doug Ducey exits a news conference after providing an update on the coronavirus at the Arizona State Public Health Laboratory Monday, March 23, 2020, in Phoenix. On Tuesday, Ducey issued an executive order delaying the enforcement of eviction action orders for renters impacted by COVID-19. (AP Photo/Ross D. Franklin)
Stories this photo appears in:
PHOENIX — Arizonans renters affected by COVID-19 will not be in danger of being put out on the street, at least through July 23.