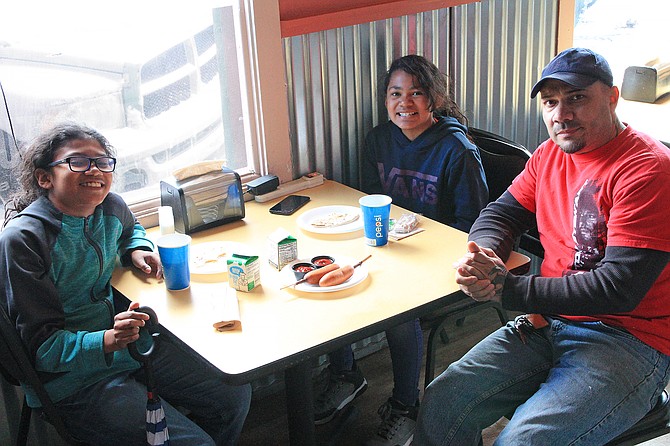 Rick Gonzalez sits with Micka Davis and Kailee Davis at The Little Chicken Spot March 19. Gonzalez has offered free food for children during the COVID-19 pandemic and subsequent school closures. The restaurant is no longer offering dine-in options, but take-out is still available during Gov. Doug Ducey's mandatory closures. (Loretta McKenney/WGCN)
Stories this photo appears in: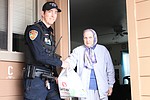 WILLIAMS, Ariz. — During a time of uncertainty, some businesses and non-profits along with the Williams Police Department are working to help those in need.