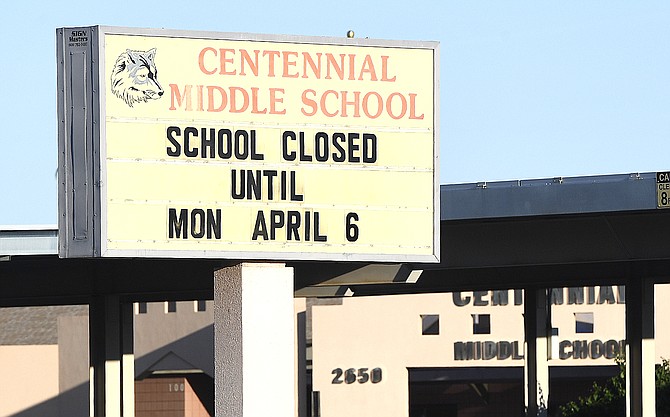 The marquee at Centennial Middle School tells the story early March 16 the first day all schools in Arizona were ordered closed for two weeks by Gov. Doug Ducey due to the coronavirus outbreak. Centennial and other Yuma schools will be closed for three weeks - two weeks mandatory with the third week being spring break for Yuma schools. (Randy Hoeft/Yuma Sun via AP)
Stories this photo appears in: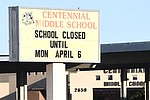 Governor Doug Ducey and Superintendent Kathy Hoffman announced a two-week extension of school closures through April 10.