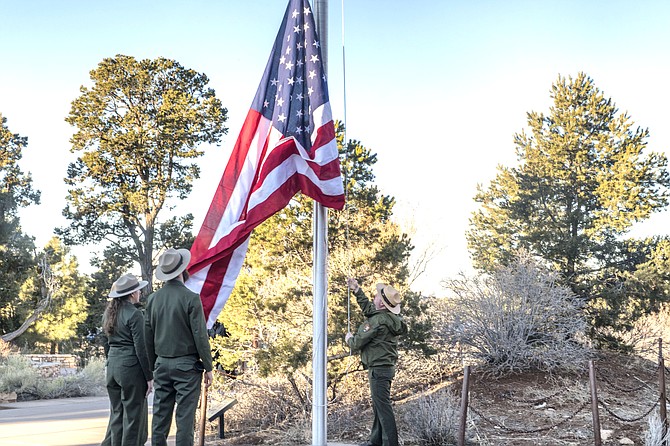 National Park Service employees Jill Staurowsky, Rader Lane and Jeremy Childs lower the flag Feb. 12 at the Grand Canyon Visitor's Center in honor of NPS Ranger Ron Brown. (Veronica R. Tierney/WGCN)
Stories this photo appears in:
Recipients received personal plaques as well as their names engraved on permanent plaques at the Shrine of Ages, located on the South Rim of Grand Canyon National Park.
Friends and work associates from the National Park Service (NPS) as well community members attended to pay tribute to Brown.