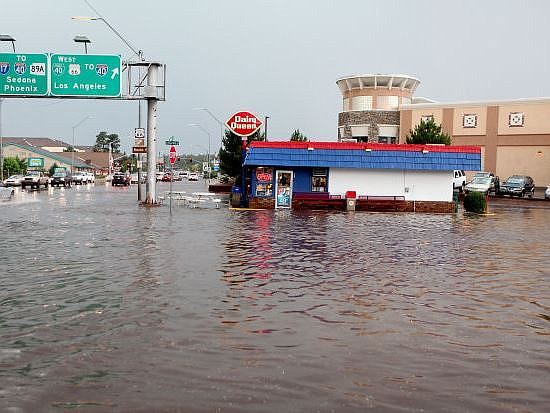 Flooding on Milton Road in Flagstaff cripples traffic in a prior year. The Army Corp of Engineers' inclusion of $52 million in its work plan for the current federal fiscal year enables work on the Rio de Flag project to begin in earnest, Mayor Coral Evans said Feb. 10 in a statement. (photo/City of Flagstaff)
Stories this photo appears in: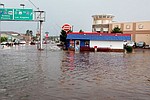 FLAGSTAFF, Ariz. (AP) — Flagstaff's mayor hailed a federal agency's commitment of $52 million for a major flood control project, saying it will protect the northern Arizona city from potentially catastrophic effects of flooding from storm runoff while promoting economic development of currently threatened areas.