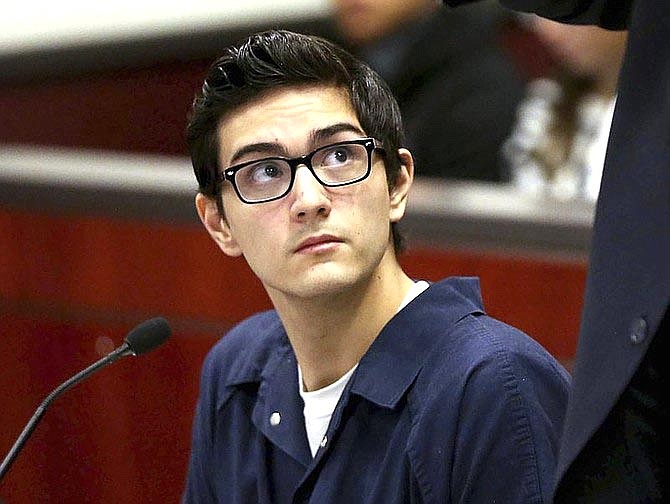 In this Feb. 19, 2016 file photo, Steven Jones is shown during a bail modification hearing in Coconino County Superior Court in Flagstaff, Arizona. Jones received six years in prison for manslaughter Feb. 11, 2020. (Jake Bacon/Arizona Daily Sun via AP, File)
Stories this photo appears in:
An Arizona man who fatally shot and killed a fellow student on a normally placid college campus after he was punched in the face and heckled has been sentenced to six years in prison.
By By Felicia Fonseca, Associated Press
February 11, 2020