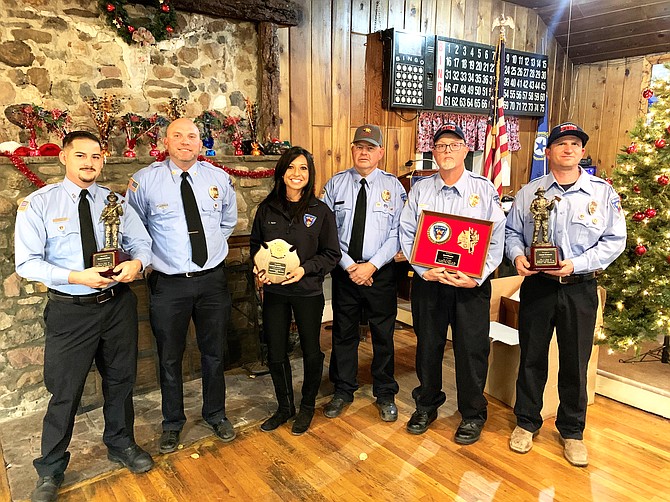 From left: Robert Ortiz, Kevin Schulte, Loretta McKenney, Ian James, Jeff Pettit and Chase Pearson attend the 2020 Williams Fire Department Christmas party. Ortiz and Pearson received 15 year service awards, Pettit received a 20 year award and McKenney was named 2020 Firefighter of the Year for the department. (Loretta McKenney/WGCN)
Stories this photo appears in: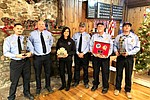 Every year Williams Volunteer Fire Department (WFD) selects new officers and recognizes members for their service.