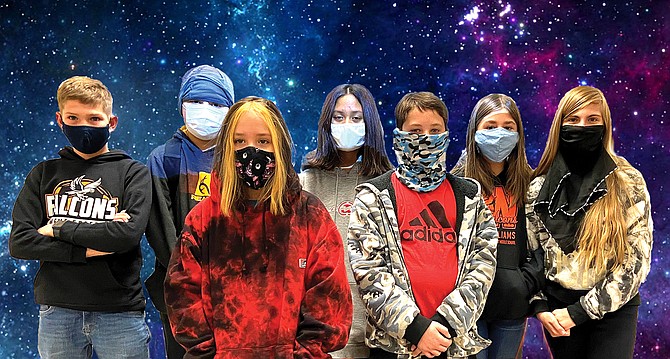 Williams Elementary-Middle School students Dolores Gutierrez, Jimmy Ledlow, Kaytlynn Fensel, Julian Centeno, Ma. Bea Raivala, Leo Stradling and Belle Martinez are participating in the NASA STEM Challenge. (Wendy Howell/WGCN)
Stories this photo appears in: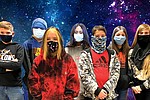 WILLIAMS, Ariz. - Over the next few months, students at Williams Elementary-Middle School will be looking beyond the Earth's sky and up at the stars as they use real mission data and experiences in a unique partnership with NASA.