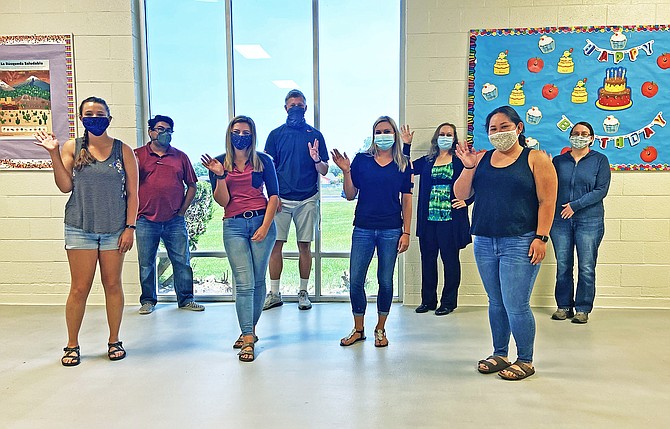 New teachers at Williams Unified School District meet for training the week of Aug. 3-7. Teachers include: Carrie Massey, fifth grade, Becky Deutschman, preschool, Cathleen Goodell, middle school math, Khaitlyn Serrano, interventionist, Cooper Elliott, high school social studies, Michaela Yancey, high school history, Mrs. Fitzgerald, language arts and Abigeal Zambrano, music. (Wendy Howell/WGCN)
Stories this photo appears in: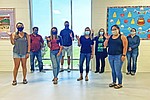 WILLIAMS, Ariz. — Williams Unified School District (WUSD) is off and running on a new school year, albeit a little differently. On Aug. 10, WUSD teachers began remote instruction for the district's students.