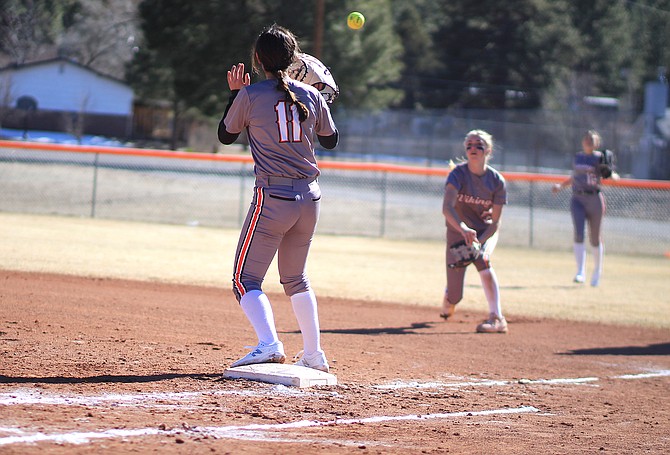 Sydnee Mortensen throws the ball to Jessica Zabala in an early March softball game at Williams High School. The Arizona Interscholastic Association has cancelled all athletics for the remainder of the 2019-2020 school year because of COVID-19 closures. (Wendy Howell/WGCN)
Stories this photo appears in: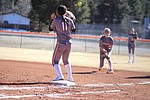 ARIZONA — Gov. Doug Ducey announced March 30 the cessation of all on-campus learning at the state's schools through the spring semester.