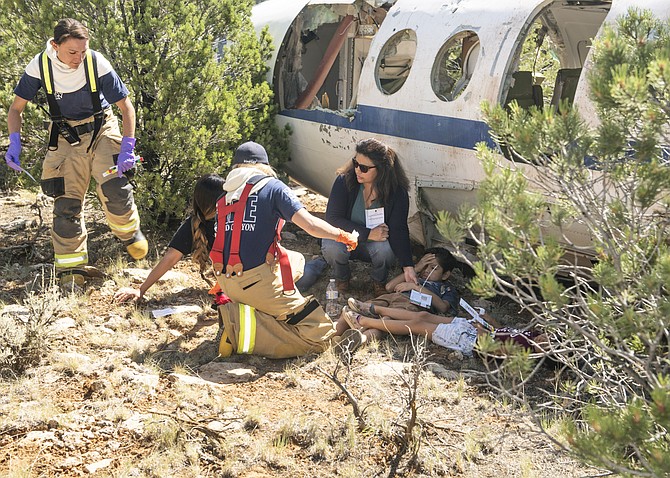 A downed airplane was purchased for $600 from an airplane graveyard for the purpose of a simulated disaster drill Aug. 30 at Grand Canyon Airport in Tusayan. From left: Tusayan firefighters Kate Maragos and Molly Woolley, along with Tusayan employee Veronica Cockrum and local residents Magen Timeche and her children, Trevor, Saavedra and Emma take part in the drill. (Veronica R. Tierney/WGCN)
Stories this photo appears in: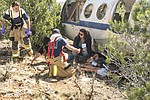 At a glance the simulated disaster scene Aug. 30. at Grand Canyon National Park Airport is alarming, a crashed airplane with bodies spewed about, first responders bustling in hurried motions and emergency vehicles stacked up alongside the runway.