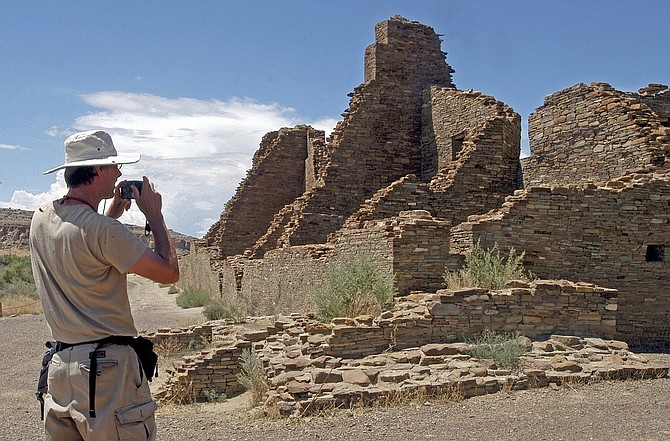 In this Aug. 10, 2005 file photo, tourist Chris Farthing from Suffolks County, England, takes a picture of Anasazi ruins in Chaco Culture National Historical Park in New Mexico. The checkerboard of federal land surrounding Chaco Culture National Historical Park would be off limits to oil and gas development under legislation pending before Congress. The U.S. House is set to vote on the measure Wednesday, Oct. 30, 2019. (AP Photo/Jeff Geissler, File)
Stories this photo appears in: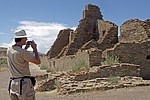 FARMINGTON, N.M. (AP) — The U.S. Senate has passed a package of bills signed by President Donald Trump that includes enacting a buffer zone around a national park in New Mexico protecting it from oil and gas leasing activities.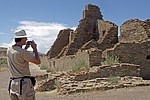 ALBUQUERQUE, N.M. (AP) — Walls of stacked stone jut up from the canyon floor, some perfectly aligned with the seasonal movements of the sun and moon.
By SUSAN MONTOYA BRYAN Associated Press
October 30, 2019