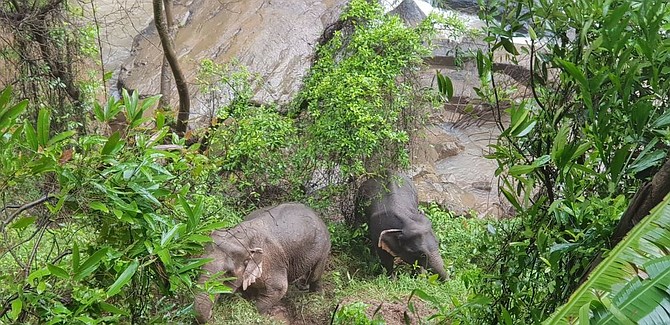 In this Oct. 5, 2019, photo released by the Department of National Parks, two elephants are seen stuck on the edge of the Haew Narok Waterfall in Khao Yai National Park, Nakhon Nayok, central Thailand. A herd of wild elephants was swept away by raging waters in Thailand's national park, drowning six, while rangers helped steer two animals out of a deep ravine. (Department of National Parks via AP)
Stories this photo appears in: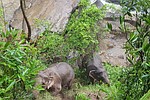 Wildlife officials in Thailand said Tuesday they have discovered the carcasses of five more wild elephants downstream from a waterfall where the bodies of six other elephants were found last weekend.